METAIRIE: 504-833-9191| HATTIESBURG 601-264-4448 | D'iberville 228-200-0736 ONLINE ORDERS 504-399-9571
Need a Golf Cart Battery?
US Battery

Golf Cart Batteries: When it comes time to get a new set of deep-cycle batteries for your Club Car, it's important to make sure you select the right ones for your particular application, and most importantly, the type of use it will see. Club Car's battery specifications are different for the various model vehicles they produce. Most utilize a 48-volt electric engine but depending on the model, have different amperage and power requirements. Battery World experts can assist and help guide your golf cart battery needs

6 Volt Golf Cart Battery

A 6-volt golf cart battery can power several makes and models of carts. Standard - The standard battery has a high capacity that is designed to power your golf cart for extended periods of use. Battery World has full set 6v golf cart batteries ready for your needs.

8 Volt and 12 Volt Golf Cart Batteries

6 volt batteries work great, but sometimes golf carts require a little bit more power. 8 volt golf cart and Deep Cycle Batteries are designed to withstand regular discharge and recharging cycles. Flooded deep cycle batteries will grant plenty of more run time and is great for recharging. For 12 volt battery requirments, Battery World has full sets ready to operate your cart., 12V Deep Cycle Golf Cart Batteries are our speciality, and fast pleasant customer service is our privledge.


How many batteries does a Golf cart take?

Be sure to check your manual for your golf cart for accurat an accurate battery count. No longer have it? We can calculate the correct voltage you need by counting the number of acid holes on one of your current batteries. We're looking for a number with either 3, 4 or 6. Multiply that number by 2 to determine your battery voltage. Next, multiply that by the number of batteries found in your golf cart to determine the voltage your golf cart requires.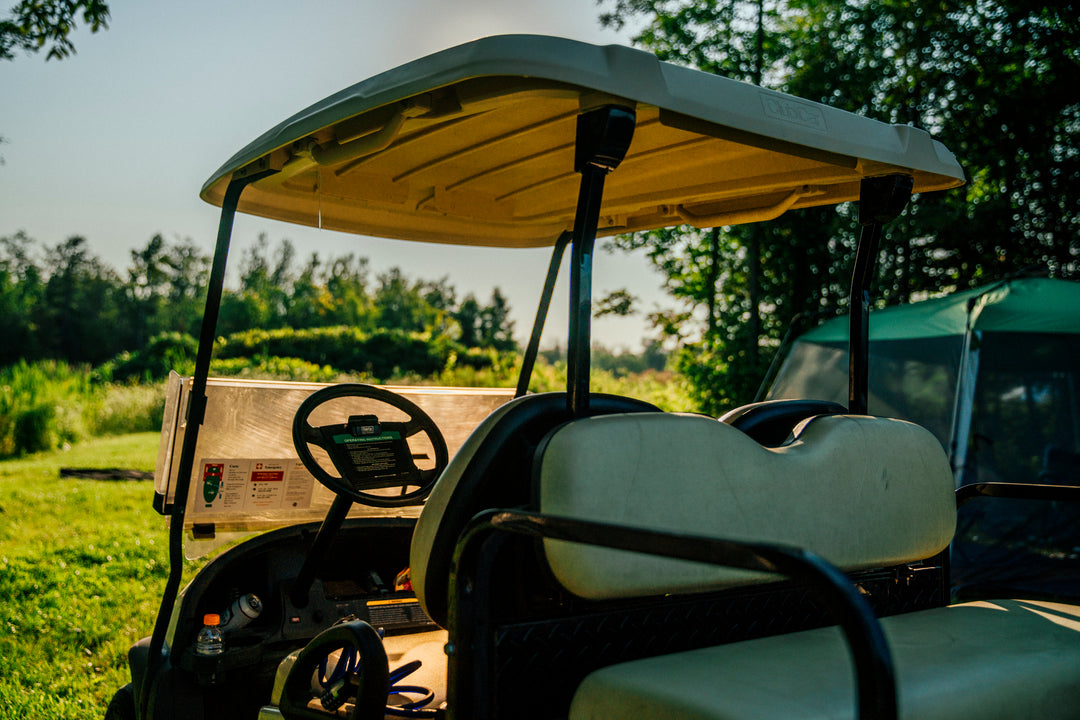 US Golf Cart Battery, Full River, AGM, and 1000's of Batteries
Unlike automotive batteries, golf cart batteries really do not require the ability to "start". More so, golf cart batteries are need to be able to power your golf cart for long periods of time between charges. Let the Battery World experts consult your needs for 12v, 8v, and 6v golf cart batteries.
Best Golf Cart Batteries
Exactly What your Golf Cart Demands in a Battery